Welcome from the Headteacher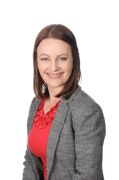 Welcome to our school website; I hope you find it a useful source of information. At Green Lane we are proud of both the academic success our pupils achieve and the wider opportunities we provide which enrich the Primary School experience. Green Lane pupils achieve consistently above the national standard set by the Government. The progress our pupils make from KS1 to KS2 is also above the national standard. As a result, our pupils leave Green Lane at the end of year six well equipped for success in the next stage of their academic journey.
We are committed to supporting our pupils to thrive, whatever the talents they may have or the challenges they may face, nurturing potential in everyone so they are prepared for a world of opportunity. Our experienced teachers and Leadership Team provide training and support in a wide range of areas, including phonics, maths mastery, coaching, safeguarding supervision qualifications in leadership for a range of schools and fellow professionals.
The years spent in primary education are an extremely important time in a child's development. At Green Lane we are sited within extensive grounds with a well developed woodland and gardens. We deliver an extensive Forest School programme for all our pupils, utilising our outdoor classroom and the expertise of our specialist Forest School teachers. Our pupils benefit from specialist teaching in sports, dance, music and French and have the opportunity to take part in a wide range of extra curricular activities.
We value positivity, hard work and excellent manners and expect all our staff and pupils to exemplify these at every opportunity.
I would welcome the opportunity to take you and your child on a tour of Green Lane and answer any questions you may have. Please contact the school office if you would like to make an appointment.
Mrs. S Berlemont
Preparing you for a World of Opportunity