Values and Ethos
At Green Lane our school culture and ethos Nurturing Potential in Everyone is built upon our school values:
Positive
Hardworking
Polite
These values permeate throughout our school and are evident in the resilience we show in the face of challenges, effort we put into our learning and the kindness we show to one another.
We are preparing our pupils to enjoy successful and happy futures: we firmly believe these values equip us all to thrive, irrespective of our life's onward journey.
---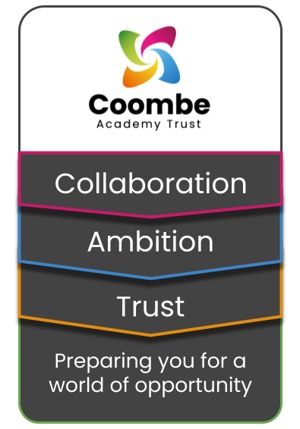 Coombe Academy Trust is committed to ensuring outstanding leadership at all levels underpinned by the values of Collaboration - Ambition - Trust.
Bespoke professional development ensures lifelong learning for all staff in an environment where success at all levels is recognised and celebrated.
In turn this provides a high standard of inclusive education for our children and young people, one in which their lives are enriched with meaningful opportunities and achieves the best possible wellbeing and academic outcomes.
In short, this ensures children and young people leave Coombe Academy Trust well prepared for their next stage in life and education, and prepares them for a world of opportunity.